Why to Choose Concrete Pump Hose from VIHHose?
Jan 04,2023 | Views: 254
Concrete pump hose are also made of SBR/NR rubber reinforced with steel braids. The abrasion resistance of the inner rubber layer is determined by rubber volume loss expressed in millimeter according to ISO 4649 (previously according to DIN 53516)–the smaller the value, the higher abrasion resistance of hose material.These hose are assembly with standard groove couplings for concrete pumps, made of hardened steel resistant to abrasion. Concrete pump hose in standard diameters DN100 and DN125 and lengths (e.g. 4m) are available from stock or produced within short time.
When your big construction job depends on a big supply of concrete–and most of them do–you can't afford any problems with your hose. Luckily, VIHHose Concrete pump hose have you covered on big hoses that can handle tough jobs. Our hoseis for use in plaster & grout, screenshot applications, and handling a multitude of materials being pumped to concrete structures, dams, tunnel faces, swimming pools, etc.
Normally, we do not include Concrete pump hose with any of the equipment we sell because, since we are selling used equipment, these units come with used hoses as well. When we refurbished these machines, we, in a way, make them as powerful as they used to be when they were new. So if we were to use the same hoses that the machine originally came with, it will represent a higher risk for these hoses to burst or rupture. Therefore, we recommend to all of our customers that when you buy refurbished Concrete pump hose from us or a used concrete trailer pump from us, you buy new hoses that are going to be able to withstand pressures upwards of 1,250 PSI.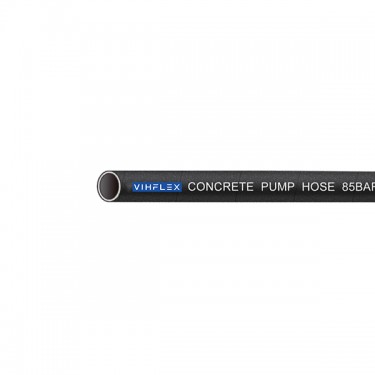 Prev: Offers Every Concrete Pump Hose You Need to Get the Job Done
Next: Uses of the Waterblast and Concrete Pump Hose