Uses of the Waterblast and Concrete Pump Hose
Dec 07,2022 | Views: 206
The use of pipes for concrete pumping at concrete pumps should be carried out based on both pressure and pumping distance. Commercially available concrete pump hose do not always meet the pressure criteria for stationary pumps or high-pressure systems. It should be remembered that the maximum pressure in the boom pump system will fluctuate around 80 – 85 bar, depending on the model. Therefore, the
concrete pump hose
should have a working pressure of 85 bars.
Requirements when using pipes:
Concrete pump hoses should meet the basic length requirements set by the concrete pump manufacturer. It is necessary to use a hose that is compatible with the length of the specified boom model.
When using a hose to connect the boom's delivery pipe to the stationary delivery pipe, it is necessary to establish the conditions for connecting the pump pipeline to the stationary pipeline. If the stationary pipeline is a vertical pipeline at the connection point – a maximum pipe length of 3 or 4 meters is required. Any length of pipe can be used for horizontal pipe connections.
Benefits of waterblast hose:
Our high-performance
waterblast hose
is used in a wide range of water spray applications such as cleaning equipment, paint removal, hydro-concrete demolition, shipbuilding and material disposal, and much more. The water spray hoses conform to EN1820-2 standards.
Whether it's a water spray job, our hose can withstand a working pressure of 1100 bar or 15950 psi. As you know hose can withstand high pressure. That's why we designed the assembly to blend in perfectly with the hose.
Waterblast hoses are commonly found in hydro demolition. It is also used for cleaning large tanks, heat exchangers and pipes, as well as eliminating seawater growth on ships and harbors. This is because only water is used to work rather than chemicals or abrasives. Water spraying is, therefore an environmentally friendly method of cleaning and surface preparation.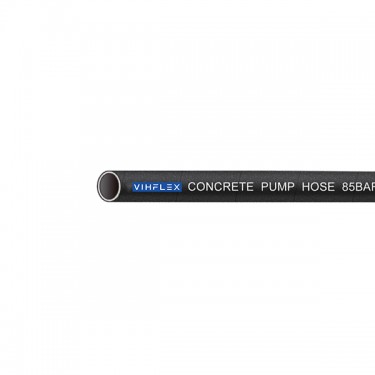 Prev: Why to Choose Concrete Pump Hose from VIHHose?
Next: Newest Google Ads for Concrete Pump Hose Factories in May