Get the Best Quality Hydraulic Hose at the Most Affordable Price
Jun 05,2023 | Views: 168
Are you looking for the best quality Hydraulic Hose with a superior level of performance? Vihflex is the NO.1 reliable hydraulic hose China manufacturers ready to provide you with quality products. These are especially available at the lowest price range. It is also known for providing better flexibility and durability to excellence. Normally, the hydraulic hose is designed to meet the needs of various applications. These ranges of products include low-pressure, high-pressure and medium-pressure hydraulic hoses. It will be the perfect option for providing a wider selection of the accessories like connectors, fittings, couplings and many more.
Highest Standard Hydraulic Hose China:
The Hydraulic hose China are also effectively designed to extensively meet high standards in efficiency, safety and reliability even without any hassle. These also ensure to gain perfect sustainability for the environment to the maximum. Vihflex has an extensive range of hydraulic hoses starting from high pressure to lower pressure. So you have the better option for easily choosing the different sizes as well as materials even without any hassle.
Vihflex has the experienced team provides advice on the best hydraulic hose China for needs. These also extensively ensure to meet the relevant safety requirements for ensuring you get better stability under pressure. This type of hydraulic hose consists of three parts, so the inner tube will carry fluid a reinforcement layer as well a protective outer layer.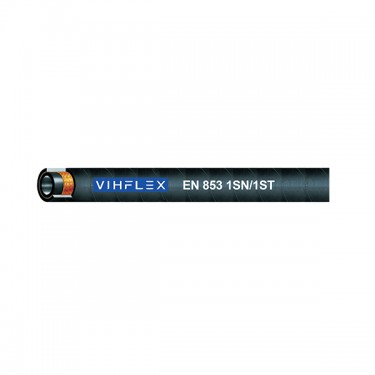 Prev: The Benefits of Choosing the Right Hydraulic Hose Manufacturer
Next: Ensure the Good Liquid Flow with the Hydraulic Hose