Ensure the Good Liquid Flow with the Hydraulic Hose
May 05,2023 | Views: 269
Many industries use hydraulic systems for different purposes. The proper hose is mandatory to build a flexible connection between fluid ports. It is a most demanding thing in a different range of industrial applications.
If you need such a one, you can speak with a reputable manufacturer and pick up a hose of good quality. The industry discovers excellent durability, flexibility, and performance with hydraulic hose China.
It is available with low, medium, and high pressure. The industry receives the perfect quality product at the best rate. The manufacturer makes a hose that fulfills the required efficiency, safety, and reliability standards. The hose can design with different materials and sizes:
· Hose utilize anywhere in the hydraulic system and makes a flexible connection.
· Synthetic rubber tube enfolds by flexible strength winding like fiber and metal.
· Winding brings superb strength and flexibility to the hose.
· It is excellent for flexible movement between parts and reduces pressure and vibration.
· You need to understand more about the reinforced layer, inner tube, and outer layer.
These layers manage perfect liquid flow to the system and protect them from unwanted damage. You can prevent wear and test. Industry often prefers a hose that is compatible with liquid. It is suitable for pressure-resistant stress-bearing and free-flowing elasticity.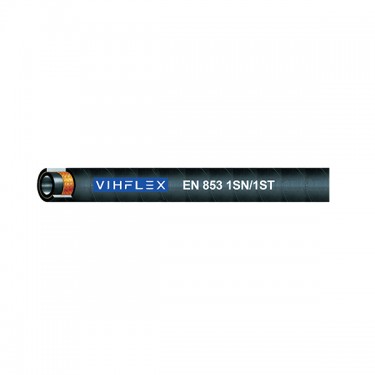 Prev: Get the Best Quality Hydraulic Hose at the Most Affordable Price
Next: The Complete Usage Of High Quality Concrete Pump Hose