Durable And Best Concrete Pump Hose At Affordable Price
Mar 03,2023 | Views: 243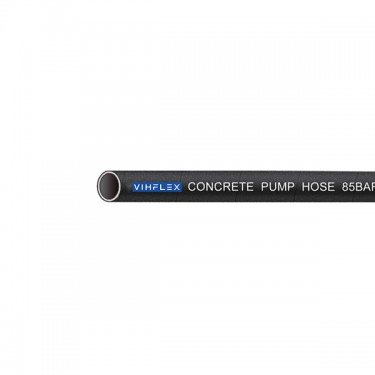 Concrete pump hose is an essential part of the concrete pumping process. It is used to transfer concrete from a truck or trailer-mounted pump to the desired location. The hose is connected to the outlet of the pump and then to a series of pipes that run through walls, ceilings, and floors. The concrete pump hose is made of durable materials such as rubber or polyurethane, which ensures that it can withstand pressure and abrasion during operation. Concrete pump hoses are also designed with special fittings that make them easier to connect and disconnect when needed.
If you arelooking for a quality concrete pump hose for transferring the freshly mixed liquid to the construction site location. The perfectly designed concrete pump hose is the best way to easily join the pump in outlets. These are also efficient ways for transporting the concrete with the pumps. A pump is an efficient option for moving erosive viscous fluid that includes plaster, cement, sand, and many more. Normally, the shape of the concrete pump hose would also ensure have good grip.
Supply Perfect-Sized Concrete Pump Hose
Are you looking for a variety of sized concrete pump hose? The VIH Hose is a perfect destination for easily regular concrete, plaster, or grout. It will be a great option for getting perfect-sized pumps from 2″ to 5″in diameter. It will have a pressure of up to 1,300 PSI along with the genuine Bridges tone hose. Having a strong and high-pressure concrete pump hose will be a suitable option for avoiding any kind of burst.
Prev: The Complete Usage Of High Quality Concrete Pump Hose
Next: Leading hydraulic hose China supplier - VIH Hose