Superior Quality and Durability of the Hydraulic Hose in China
Aug 22,2023 | Views: 86
When it comes to hydraulic hoses, quality and durability are of utmost importance. That's why VIH Hose Co., Ltd. stands out as a leading hydraulic hose China manufacturer in the industry. With our superior quality and long-lasting hydraulic hoses, we have established themselves as a trusted name among customers worldwide.
One of the key factors that sets VIH Hose Co., Ltd. apart is our commitment to using top-grade materials and advanced manufacturing techniques. Our hydraulic hoses are designed to withstand high pressure, extreme temperatures, and harsh operating conditions, ensuring reliable performance even in the most demanding applications.
Not only do these hoses meet international standards for safety and performance, but we also undergo rigorous testing to guarantee our durability and longevity. This attention to detail ensures that customers can rely on VIH Hose Co., Ltd.'s products for years of trouble-free operation.
Furthermore, VIH Hose Co., Ltd. takes pride in our state-of-the-art production facilities and skilled workforce. Every step of the manufacturing process is closely monitored to maintain strict quality control standards. This dedication to excellence has earned them a solid reputation as a leading supplier of hydraulic hoses in China.
Whether you're looking for hydraulic hoses for industrial machinery, construction equipment, or agricultural applications, VIH Hose Co., Ltd.'s extensive range of products has got you covered. Our team of experts can also provide customized solutions tailored to meet specific requirements.
In conclusion, when it comes to superior quality and durability in hydraulic hoses, VIH Hose Co., Ltd. is a name you can trust. With our commitment to excellence and customer satisfaction, we continue to be at the forefront of the industry in China and beyond.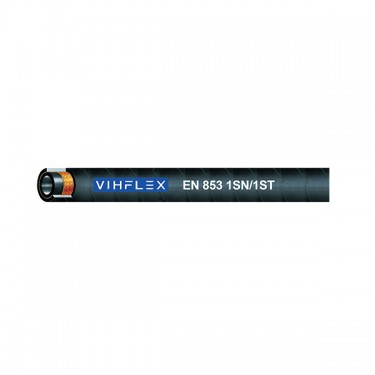 Prev: Exploring Concrete Pump Hose and Hydraulic Fittings
Next: Hydraulic Hose and Concrete Pump Hose from China's Top Manufacturer