Professional Waterblast Hose Manufacturer and Exporter in China
Nov 18,2021 | Views: 515
Qingdao VIH hose Co., Ltd. is a professional manufacturer & Exporter of waterblast hose and industrial hose in China more than 15 years. Since the establishment, we have controlled and inspected raw materials strictly to ensure the quality of waterblast hose. Meanwhile, we are continuing to refine our manufacturing and processing systems to achieve customers' requirements all the time. Our waterblast hose products are widely used in agriculture, construction, coal mining, machinery, garden industry, automobile industry, oil & Gas industry. With competitive prices, stable waterblast hose products quality and timely delivery, We have established long-term business relations with customers from more than 30 countries.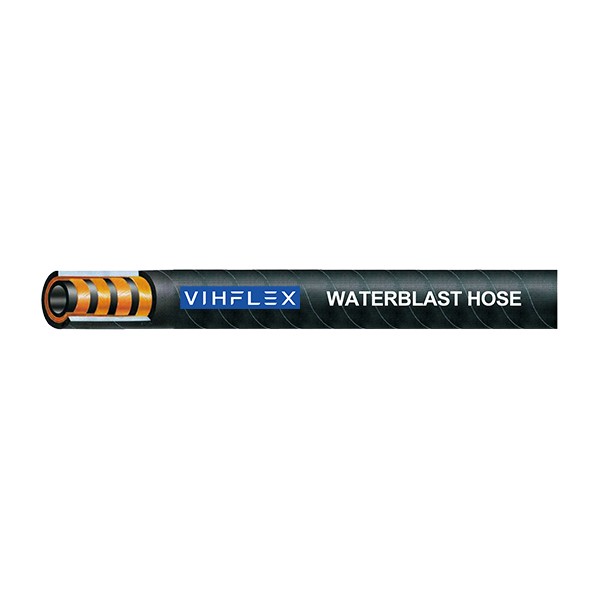 Qingdao VIH hose Co., Ltd. is a professional manufacturer and exporter of waterblast hose, has over 15 years'experience of production and 10 years' experience of export. Our waterblast hose product is widely used in industry, agriculture and home, suitable for many uses such as Air, Water, Oil, Gas, Chemical, Powder, Granule and many more. All of our waterblast hose products can be produced according to PAHs, RoHS 2, REACH, FDA, etc. Our waterblast hose factory is located in Shandong province, covering an area of 70, 000 square meters and 10 standard workshops, equipped with 80 production lines, annual output is about 20, 000 tons, annual export is more than 1, 000 TEU. With strong technical force and strict QC process, we can supply quality waterblast hose products with competitive prices in the shortest time.
Till now, we have served more than 200 customers in 80 countries, such as UK, USA, Australia, Spanish, Colombia, Chile, Peru, Nigeria, South Africa, Vietnam and Burma etc. What we supplied to our customers is not only our waterblast hose products, we supplied a complete process, including products, after sales, technology support, finance solutions and so on. And we are constantly trying to search for new raw materials and manufacturing processes for our waterblast hose products to meet the updated satisfaction and expectations of our customers.Welcome customers from all over the world to contact us if you are looking for a trustworthy source. Each of your inquiries will be taken into account and get our response within 24 hours. We will endeavor ourselves to deliver first-class waterblast hose products and tip-top services every time.
Prev: 2021 Latest Top 10 Organic Competitors of Waterblast Hose China
Next: Newest Google Ads for Waterblast Hose Factories in Nov-2021